For Halloween we dressed Charlotte up as a Sock Monkey. Not pictured, Jon as Sock Monkey: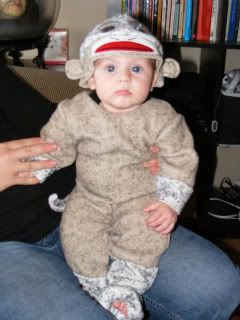 Charlotte has the ability to go from happy to mad in a matter of nano seconds. When I originally hit the button on my camera she was smiling. By the time the picture was taken, she was FURIOUS.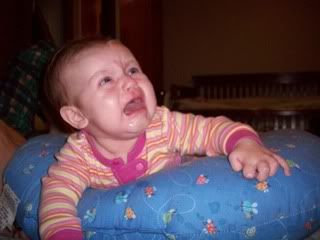 In November we took a trip to Sacramento to visit my Grandparents. Along the way we had to stop off at Pea Soup Andersens for this wonderfullly absurd photo: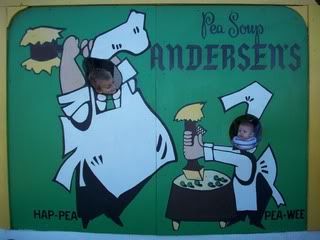 On Thanksgiving we played a game of hot potato with baby. My father lost: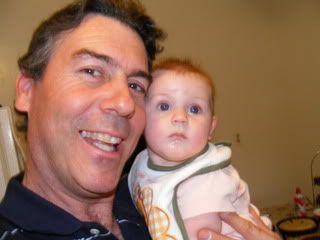 MERRYCHRISTMAS!!!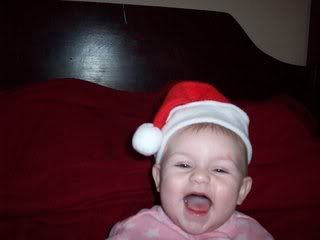 We tried and tried and tried but never found the time to take our Christmas Card photo. So consider this a Christmas card of sorts. Don't be shocked to receive one in the mail in mid-January. Just pretend Christmas was running behind.